To Request a FREE QUOTE click here!
Tile Regrouting Newcastle, Maitland and the Hunter Valley.
We offer a quality service for tile regrouting in Newcastle, Mailtland and the Hunter Valley.
Contact us today for a free quote.
We re-grout bathrooms, showers and other tile and paved areas.
We also offer Silicone Restoration work.
Whether you're after a shower or bathroom makeover, or simply need the shower grout replaced, we offer a competitively priced grout repair service.
Thinking about Re-Grouting?
Re-grouting may seem pretty straight forward. However, there are many things to consider before doing so.
The type of tiles is important because some will chip or scratch easily, while others tiles are quite resilient.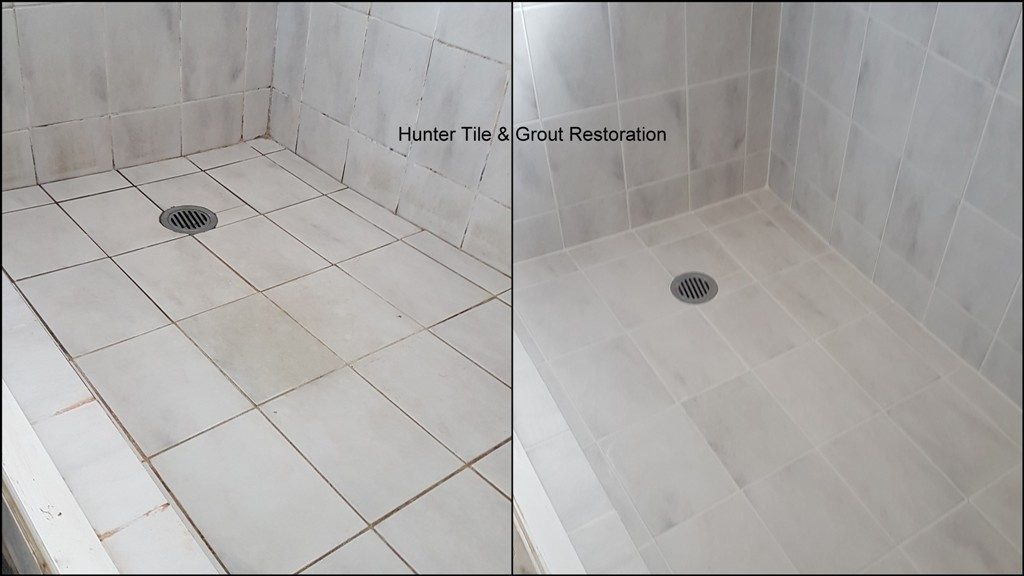 Grout dust is extremely fine. It is important to take the proper precautions before attempting to regrout. It is very bad for the respiratory system to inhale grout dust.
Do you have the right tools for the job? These can vary depending on the job at hand. Professional regrouting requires the use of an electric multi tool and a lazer guide drop saw.
Certain grouts can be very difficult to remove. It depends on the quality of the original grout installation.
Make sure the grout is dry before you attempt to remove it. Old wet grout is a hazard when using electrically regrouting tools. It also tends to make quite a sticky mess. So, showers should be allowed to dry out before attempting to regrout.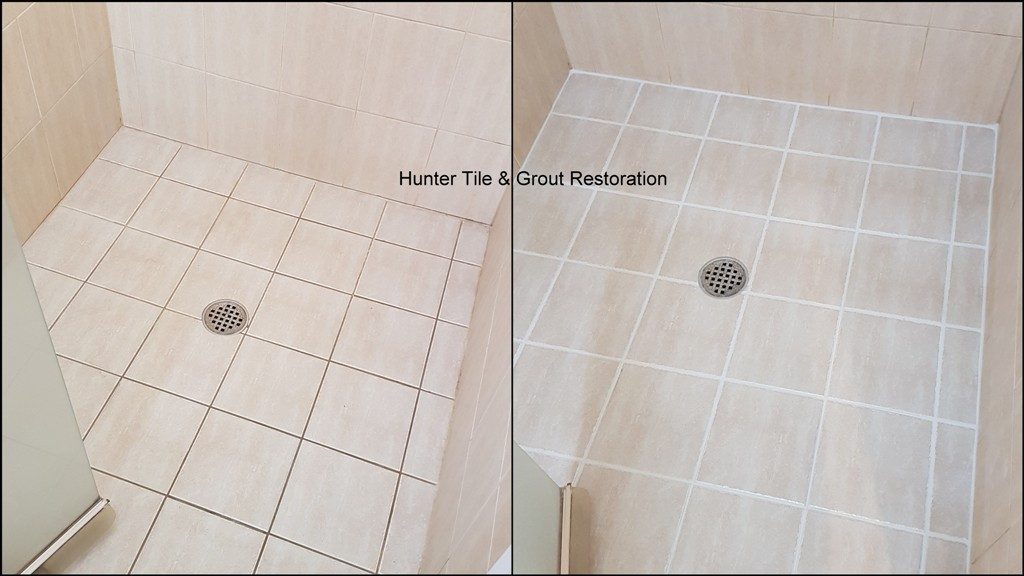 Grout quality can vary greatly. It is extremely important to use high quality grout with additional grout additives. Unfortunately, modern homes are usually built with poor quality grout. This saves the builder time and money. But, for the home owner, the grout will be one of the first things to fail, usually only after a couple of years. The grout starts to fall out, cracks or gets mouldy very quickly.
So grout additives are extremely important. They make the grout water and stain resistant. It cures harder and is less likely to crack or erode.
The ultimate grout is Epoxy Grout. This grout is the highest quality and is not the same as the standard cement grout. We will often install epoxy in showers as it offers the best long term solution.
Free Quotes – Regrouting Showers, Bathrooms and all Tiled and Paved Areas
Please contact us for a free quote. We are happy to provide advice. We like meeting new people and are proud to offer an affordable quality regrouting service.